No more guess work. Ask yourself, Am I responsive?
Whether to turn or not, it is completely your decision. But the one obvious thing is that responsive web design is going to bring commendable profitability to your business nevertheless of the domain you operate.
Must be thinking what is that much magical in responsive web design, right?
There is. As long as the people prefer mobile phones for their browsing over and shopping, there is a definite role for the responsive web design.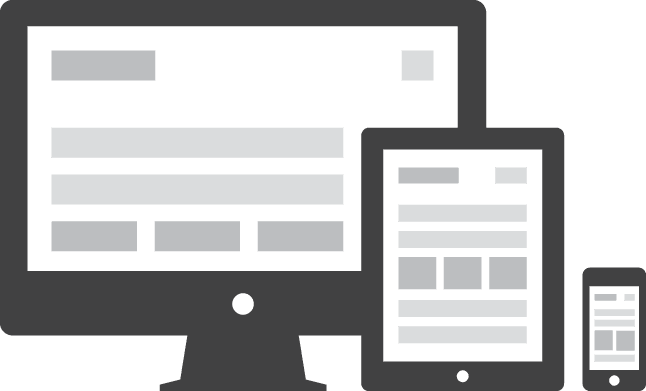 So, what is a responsive web design?
Responsive web site is the confidence builder to your business, which makes sure that your website- the hallmark of your business, will get maximum readability and usability among users who would be using distinct devices such as iphone, Android phones or any other desktop/ laptop/ tablet with whatever operating system.

Source: npengage
Irrespective of the size and platform of the device, responsive web design creates a wonderful experience for the users with the same compatibility and functionalities they enjoy on their desktop. In other words, it's just like water which takes the shape of whatever holder it stays. It is really good response from the users getting on the brands that provides a good mobile experience while browsing.
Does it benefit my business?
Before discussing that,
Would you be hesitant if your website gets more reachability?
Do you believe that more reachability would bring high conversions?
Do you hope that higher conversions can get you more profitability?
Be ready for responsive web designs then.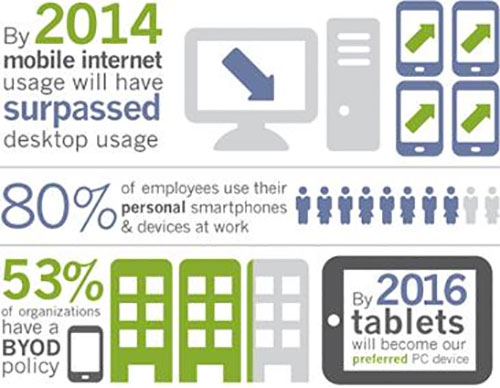 Your consumers are not the same as you saw years back. Their trends and buying attitude has drastically changed and they are all choosing mobile phones primarily for shopping and even to know about a company whether their products and services are good or bad as well. So, definitely there is a scope for business enhancement through responsive web designs. Another wonderful thing is the ease for Google to crawl over and index the pages.
Since Google is the master in search engine, and when Google suggests responsive web design for mobile friendliness, what else benefit you need to get through responsive web design.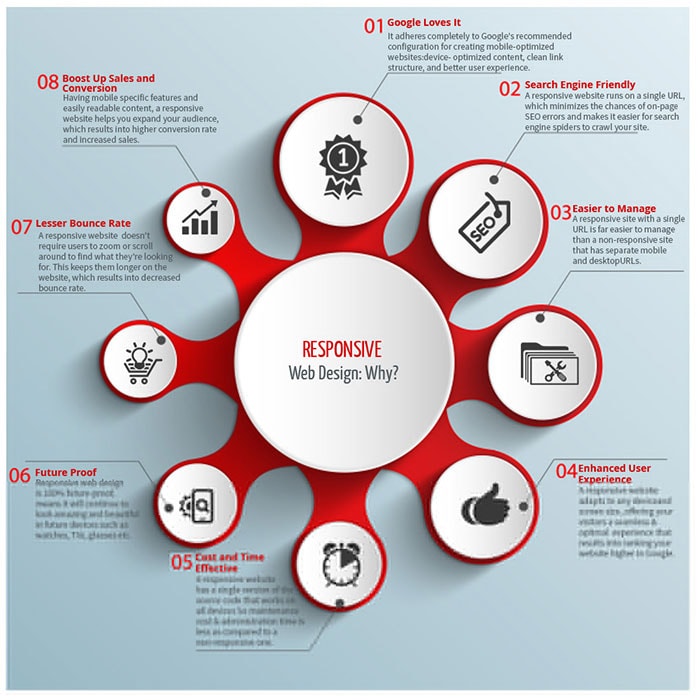 Manageability is another benefit that responsive web designs offer for you. In case of separate websites, you will have to create separate Adword campaigns, Google Analytics report and SEO campaigns. But responsive makes it easier for you through creation of just a single campaign that would work with all different devices. Along with, it brings you better cost effectiveness and time management as well.
In case of bounce rate also, responsive web design helps you much. When users are not finding that easiness to browse through their mobiles, the probabilities are more to jump from the websites to the competitor's websites which would create a high bounce rate. But in responsive, there is a commendable reduction on the bounce rate.
The benefits are further extended to benefits through pay per clicks, quicker load time, keeping track of the visitors to the website, adaptation to the future devices, better user experience and above all the business profitability and customer loyalty.
Would it cost much?
When you are ready to spend colossal amount to build separate websites- one for iOS, one for Android and another for the desktops; Responsive web designs costs not even the half of that amount.
So be ready to embrace responsive web design- the trend of now and then…