Modernized user experience trends in Ecommerce
E ven if there approaches the scene of latest trends and technologies in the user experience, some e-commerce merchants straddle in implementing user experience in their ecommerce strategies. But, many decorate their ecommerce sites with innovative approaches to grab the attention of visitors and make them their customers. Customer reach for online stores holds more importance. With the upsurge of innovations in technology, ecommerce has gained more customers which expedites for starting new ecommerce channels and enhancing the experience of online shopping.
" Interaction through hovers, clicks, audio/video, sliders and scroll events adds value to get more user engagement. This can easily trigger enduring relations with customers. "
This is the time to bring in improved user experience to your sites that directly turns your users to regular customers. Here, we would like to have our discussion on some UX innovations that set a strong tone for ecommerce businesses.
Your window should be with striking imagery
F ARMDROP, an online food delivery company focused on developing a home page that catches the sight of users with its stunning imagery and a simple copy to let you know for what the site is developed for. At this level, users have to go with either finding out products in the shop or find some other. This let customers to have an uncomplicated travel to find out their products and make them to move to purchasing level.


By clicking on 'find out more', the home page scrolls down showing a detailed information on what the company does and what products it hold and again pops up with two options of go to shop or find out more.
The beautiful imagery in your site can act as doorway for your profits. A high-quality and impressive image has the power of expounding what your product is about and make your site to look so unique and appealing.
Get more click s through personalized experience
A SOS, stoppage for all men and women fashion deserves to be the best site for creating amazing personalized experience. ASOS is designed to have a product page where the look of every product gets you to have personalized experience.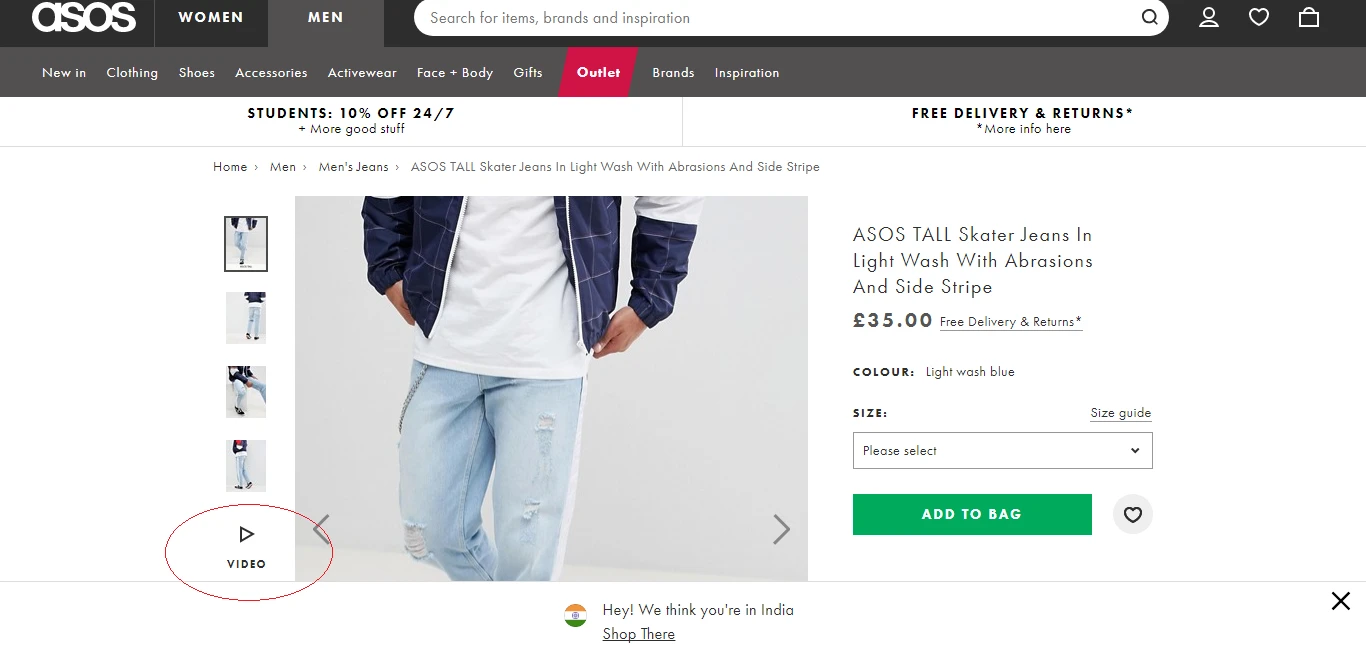 Example: Looking for a perfect-fit jean in the online stores seems like a mirage, but ASOS has made this mirage to be practical by providing clear pictures of jeans with various sizes and types. Additionally, there will be a video presentation on how your jeans look like and explaining every detail of the product makes you to get experience akin to personal fitting.
This kind of unfolded and personalized experience will absolutely make your customer way towards you and helps them to have easier decisions in selecting a product.
Creative Payment sections
V estiaire Collective, a souk to buy and sell genuine pre-owned fashionable items from top brands like Chanel, Louis Vuitton, Celine, Gucci, Hermes, Rolex and Cartier. This ecommerce online store has brought you an engaging and uncomplicated payment procedure. After selecting a product and entering the card information, you will be display with a visual guide indicating date, number and cryptogram on the back side of the card helping the customers to end up the payment process.
Automatically, it can recognize the type of card and creates an experience that drives customers to continue their shopping. Moreover, this site will be so certain about payment protection and this creates more assurance among customers to get more acceptances to the site.

Trainline, a European train ticket trader has developed a search engine that allows you to go back to the basics and performs it well. This site provides an easy approach for filling up the form for all the new travelers and others. The astonishing ease in the site is developed based on a cautiously designed instinctive journey which includes easy search changes, easy to know about particulars of the journeys, and placing content at correct positions.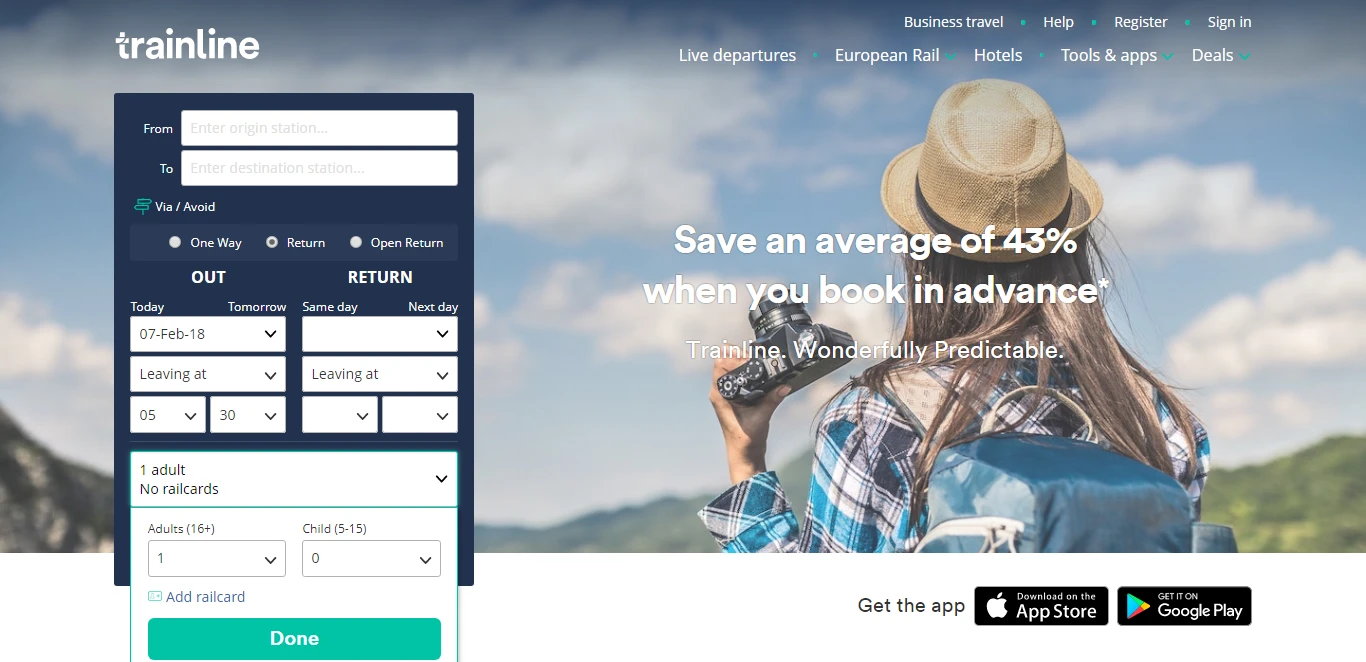 Apart from these innovative user experience ecommerce trends, one need to go with the aspects of best return policies, multi-touch point contact pages, exact shipping information, innovations in designing best wish list pages and many more.


Blending user experience technologies and trends in ecommerce industry will make you to get far-fetched shopping experiences.